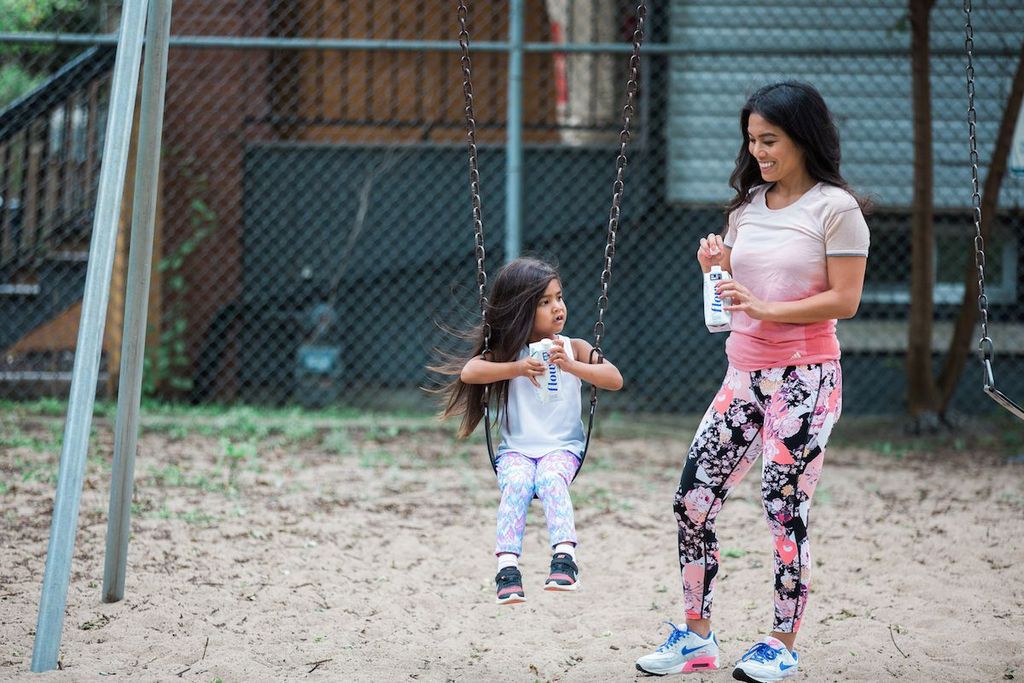 · By Flow Admin
Optimize Your Outdoor Workouts
Trisha Enriquez wants to get you motivated and shares her tips on how to optimize your outdoor workouts.
Are you making the most of what's left of summer? We are taking advantage of the heat and getting active outside as much as possible. Before we know it, here in Toronto we will be in bubble jackets and winter boots. Yikes!
HERE ARE 3 TIPS TO OPTIMIZE YOUR OUTDOOR WORKOUTS:
1. GET CREATIVE.
Don't be shy about using anything you see as a prop for exercise. A park bench for step-ups, a tree for wall-sits or playground monkey bars for pull-ups. The best part about moving outdoors is that the possibilities are endless. And if all else fails, power walks or a run is a great way to get your blood flowing all while soaking in some sunshine too!
2. RISE AND SHINE.
The best time to get outdoors for a workout is first thing in the morning when the sun is not too hot. Plus, it's not as busy and you're less likely to worry about having to share a park bench when you perform your squat jumps! If you're not an early riser, late afternoon is also an ideal time to get moving outside. You want to avoid midday when the sun is the hottest. Psst … regardless of the time, always put on sunscreen!
3. BOTTOMS UP!
Staying hydrated is so important during your workout especially when you're outside in the summer heat. I recommend a quality spring water option like FLOW Water. FLOW Water's unique spring source naturally gives it electrolytes, essential minerals, and an alkaline pH of 8.1. Good news is it's also easily portable and comes in eco-friendly 500 mL and 1L boxes and is made of 100% recyclable, 70% renewable material. If you're planning for a long sweat session outside, opt for the 1L. Drinking water during a workout can optimize your performance to help you to go stronger, longer and harder!
Here's a quick workout you can try outside simply using a park bench:
5 x Jump Squats
10 x Step-Ups (each leg)
10 x Push-Ups
30s Plank
Rest 60 seconds, hydrate with Flow water and then repeat for 4 rounds. Are you looking for more of a challenge? If you're up for a little more work, after your 30-second plank in the circuit, finish with 20 mountain climbers and then rest for 60 seconds before continuing onto the next round.
If doing traditional exercises isn't your thing, I still encourage you to get outside in the sunshine and get moving. You can walk, go for a run or even do some stretches in the park, which is a peaceful way to ground yourself and set the tone for the day ahead.
Hope that you feel motivated now to get out there today for a little movement. I should also mention that Flow Water is promoting their 'From Canada With Love' contest, which gives people a chance to win a trip for 2 to the ultimate wellness retreat! All you have to do to enter is pick up a specially marked Flow with a UID number and visit promo.flowwater.com. Contest ends Aug. 31th. Good luck!
Photography by Leon Chai.